Teshuva
"My Name Is Golan, I Am 18 Years Old and I Have a Story to Share"
Published on Tuesday October 12th, 2021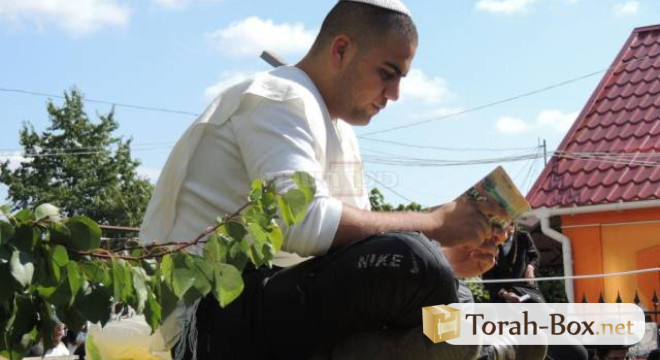 My name is Golan. I am eighteen years old and I have a story to share with you.
Until two or three years ago, I knew almost nothing about Judaism. My parents were not observant, and they were unfortunately not interested in religion. Everything I heard came from the secular media and from people who spoke badly of the Torah...
But Hashem took pity on me. Two of my friends had done teshuva and began to convince me to go to a Torah class. "Try once," they said to me, "that does not commit you to anything, but if you like it you can come back anytime!"
To tell you the truth, it was not easy for them. Every time they came, I pushed them away with another pretext. Finally, the day came when I had the merit of listening to my first Torah class. It did not take me long to realize that the synagogue was not unpleasant like I had been told and the Rav did not look like the negative image that the media portrayed.
Little by little, I took a liking to Torah learning until I came to a Torah class every week. I loved the lessons and although I did not always understand everything, the Rav took the time to repeat himself and to explain anything that I had not understood.
I hid this all from my parents because I knew they would not be happy to learn about my journey to teshuva.
But one day my father was driving by when he saw me putting on a Kippah and entering the synagogue. I did not see him and he said nothing immediately. However, in the evening, when I saw him, he told me that he wanted to talk to me about something serious. I knew instantly that something was wrong ... He told me that he had seen me enter the synagogue with a Kippa (what a crime!) And that he did not want me to become religious. He suggested to me: "I'm not going to force you but if you want we can make the following agreement: you stop participating in Torah classes and mom and I will buy you a new car, it's up to you."
My parents had the means and I knew they would keep their word. I was torn. On the one hand, I knew that the truth lay in the Torah and that I was on earth for a reason, but on the other hand, I really wanted a new car. All the latest models I had recently seen came into my head and I could not speak. I closed my eyes and recited a prayer to Hashem with all my heart: help me do what is right, even if it is not easy... Then I announced, "Dad, you know that I love you and I do not want to hurt you. I also very much want a new car, but I cannot sacrifice my eternity for a few pleasant moments. I prefer to continue to participate in Torah classes...''
"As you wish, your loss, but you can still change your mind if you want"
Strangely, immediately after my answer, I felt very reassured and that I had made the right choice. In addition, since that day I have found it rather easy to perform mitzvot with enthusiasm and joy and I understand all the Torah classes and studies. There is not a class, (when it is not appropriate of course) where I do not ask good questions or I do not give answers that the Rav appreciates. In short, since I overcame the ordeal and I abandoned the car, I am speeding along the road of Torah with zeal, love and my full heart! Thank you Hashem! (Hayichud)
Rav Emmanuel MIMRAN
Scroll to top