Hoshana Rabbah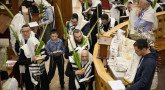 Sunday November 28th, 2021
The Magnitude of This DayThe seventh day of Sukkot is called Hoshana Rabbah. It is a day when we totally immerse in Torah study and supplication. The Midrash teaches:...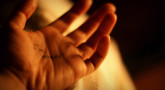 Sunday November 28th, 2021
The outstanding dimension of the day of judgement is highlighted in Midrash Tehilim:"On Rosh Hashanah, all creatures –Jews and non-Jews alike, march like a flock...
Scroll to top